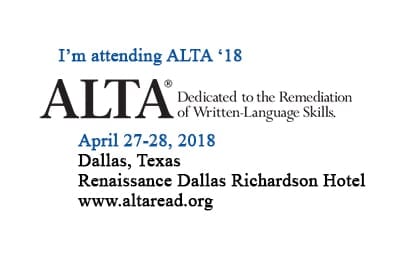 Registration Is Now Open!
31st Annual ALTA National Conference
April 27-28, 2018
Renaissance Dallas Richardson Hotel
The Academic Language Therapist Association holds its annual conference each spring to provide a forum for the presentation of topics related to the identification, remediation, and scientific basis of language-based learning differences that impact reading and writing. It provides an opportunity for the ALTA membership to connect and learn about what is happening across the country and to foster lasting professional relationships.