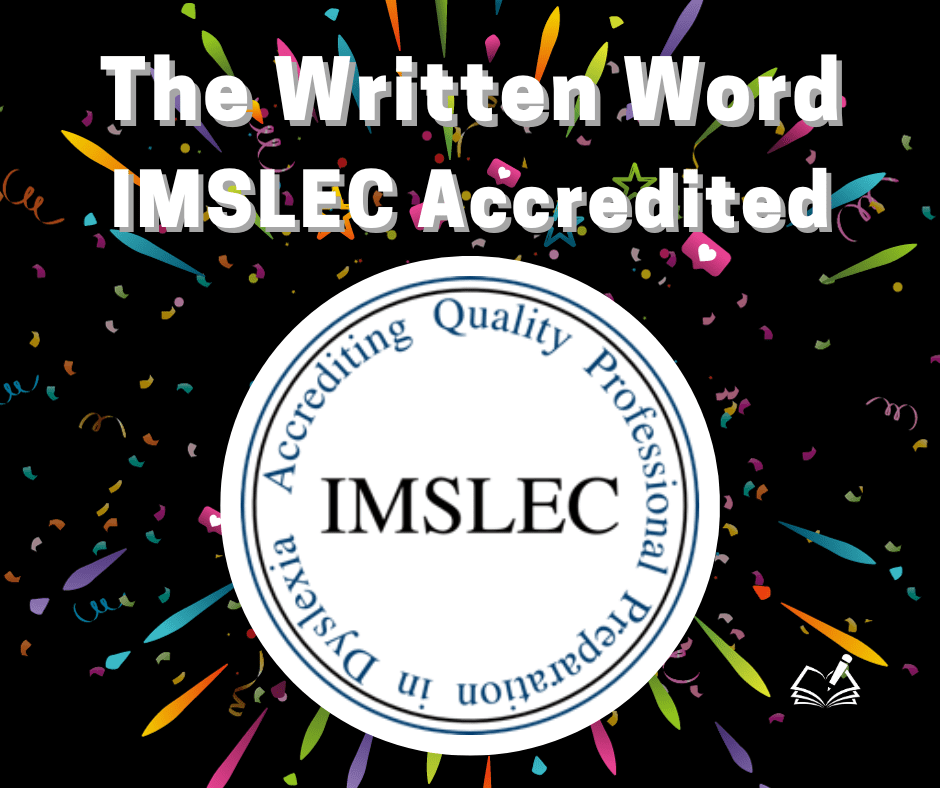 15 Oct

Big News – The Written Word is Accredited!

BIG NEWS!… The Written Word's Dyslexia Therapy Training Course has successfully fulfilled the IMSLEC criteria and is declared IMSLEC accredited at the Therapy and Instructor of Therapy Levels.

International Multisensory Structured Language Education Council (IMSLEC) is setting the highest quality standards for Multisensory Structured Language Education. It has the same value as the accreditation of a school or college by national and regional accrediting agencies. It is an assurance to potential students and employers of the high quality of the training course and that it is appropriate and effective training in MSL education.
---
Tara J. Chapman and Craig C. Chapman co-founded The Written Word Center for Dyslexia and Learning, the only center of its kind in DuPage County, Illinois. We aim to provide specialized remediation for dyslexia and other language-based learning differences. We focus on educating and supporting students, parents, and teachers in local communities.