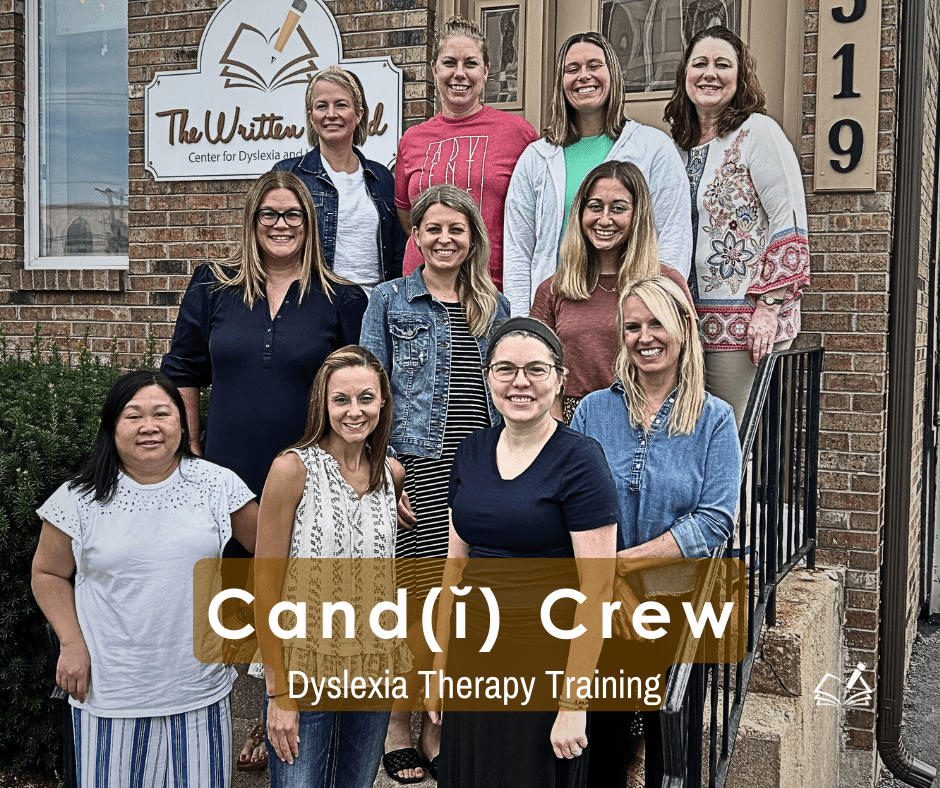 03 Aug

Candi Crew – Dyslexia Therapy Training

Congratulations to these fantastic educators from Illinois, Kentucky, and Ohio who completed their first two weeks of the Dyslexia Therapy Training Introductory Course! It's truly inspiring to see such committed educators dedicating themselves to teaching their students with dyslexia the essential language skills needed for reading, writing, and spelling.

Learn more about Dyslexia Therapy Training for Educators.

Tara J. Chapman and Craig C. Chapman co-founded The Written Word Center for Dyslexia and Learning, the only center of its kind in DuPage County, Illinois. We aim to provide specialized remediation for dyslexia and other language-based learning differences. We focus on educating and supporting students, parents, and teachers in local communities. We are dedicated to helping students with dyslexia, and related learning differences overcome their challenges.