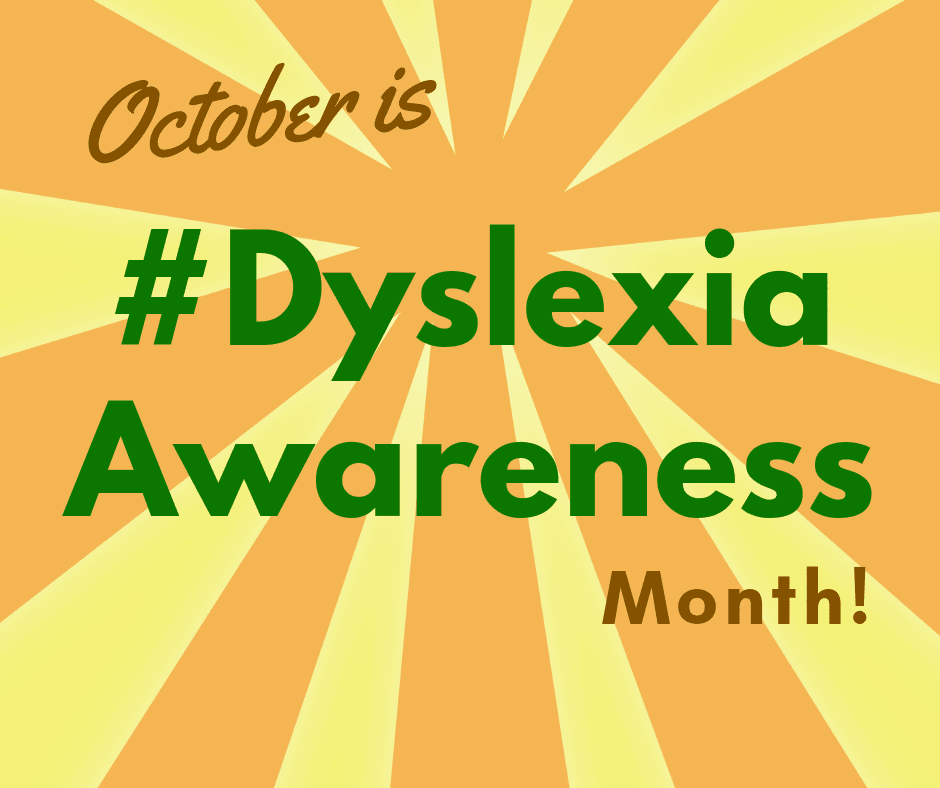 30 Sep

Dyslexia Awareness
October is #DyslexiaAwareness Month!
This is the month to bring awareness to dyslexia, but more importantly, to celebrate every child's strengths and gifts.  During the month of October, the Center is dedicated to not only helping the children, but supporting parent and educators on the journey to build up each child's confidence and strengthen their talents.
We will be selling t-shirts ($15) and posters (make a donation), creatively designed by two students who attend The Written Word. In addition, we will be giving away FREE #DyslexiaAwareness bracelets.
All proceeds will be donated to the Dyslexia Buddy Network, a 501c3 nonprofit organization, located in Winfield, IL. This is a parent-led, grassroots group that connects, inspires and empowers children with dyslexia in Illinois.
Please stop into the Center to support our efforts in bringing awareness to those who live with dyslexia.