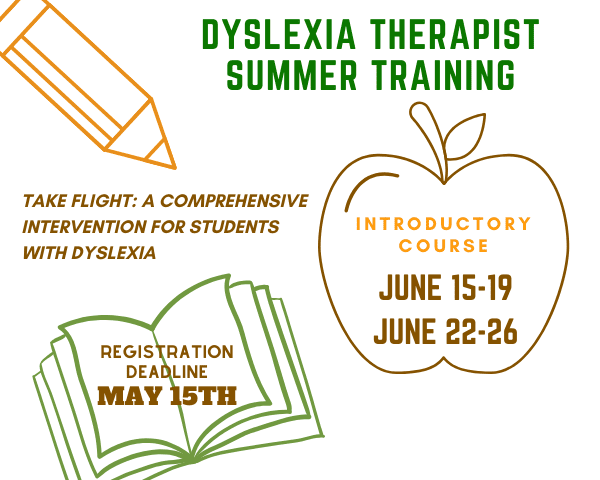 06 Mar

Dyslexia Therapist Summer Training
Enroll Today!
The Introductory Course offers teachers, parents, and administrators an opportunity to train in teaching, discovery, and mastery techniques to successfully implement a multi-sensory academic language therapy program called Take Flight: A Comprehensive Intervention for Students with Dyslexia.
Want to learn more or ask questions? Attend an Information Meeting on March 14, 9:00-10:00 a.m. at the Center. RSVP NOW!
When:  June 15-22, June 22-29
Time:  8:30 a.m – 4:00 p.m.
Location: Learning Loft at The Written Word