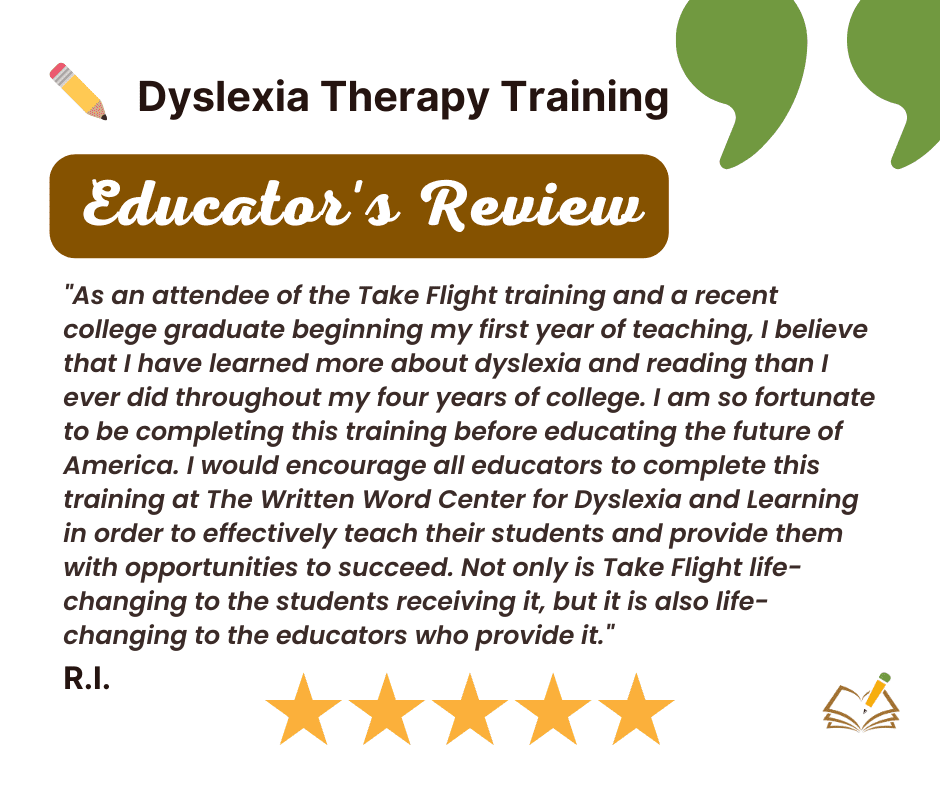 13 Aug

Educator's Review!

"As an attendee of the Take Flight training and a recent college graduate beginning my first year of teaching, I believe that I have learned more about dyslexia and reading than I ever did throughout my four years of college. I am so fortunate to be completing this training before educating the future of America. I would encourage all educators to complete this training at The Written Word Center for Dyslexia and Learning in order to effectively teach their students and provide them with opportunities to succeed. Not only is Take Flight life-changing to the students receiving it, but it is also life-changing to the educators who provide it." R.I.

Click here to learn more about Dyslexia Therapy Training.

______

ABOUT US:

Tara J. Chapman and Craig C. Chapman co-founded The Written Word Center for Dyslexia and Learning, the only center of its kind in DuPage County, Illinois. We aim to provide specialized remediation for dyslexia and other language-based learning differences. We focus on educating and supporting students, parents, and teachers in local communities.