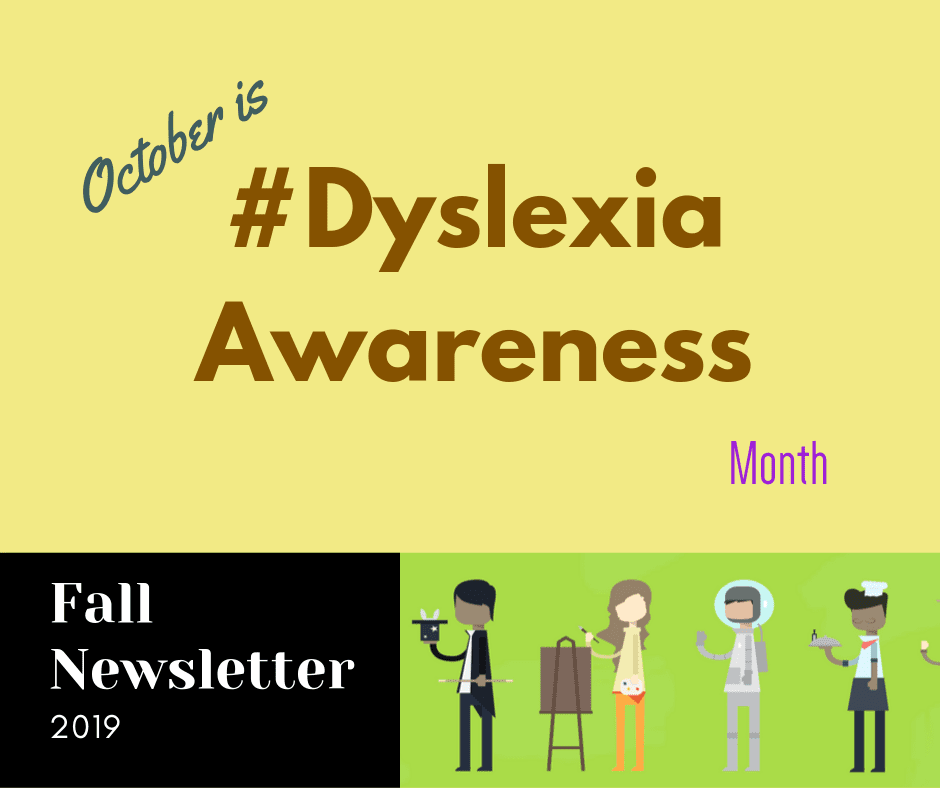 02 Oct

Fall Newsletter 2019

October is National Dyslexia Awareness Month. All across the world, individuals, communities and organizations will be making efforts to further the understanding of dyslexia. Dyslexia is the most common language-based learning disability.

At the Center, we are dedicated to highlighting the strengths and creativity of individuals with dyslexia.  We will be raising money for two local dyslexia organizations by selling numerous items designed by students at the Center, check out The Shop!