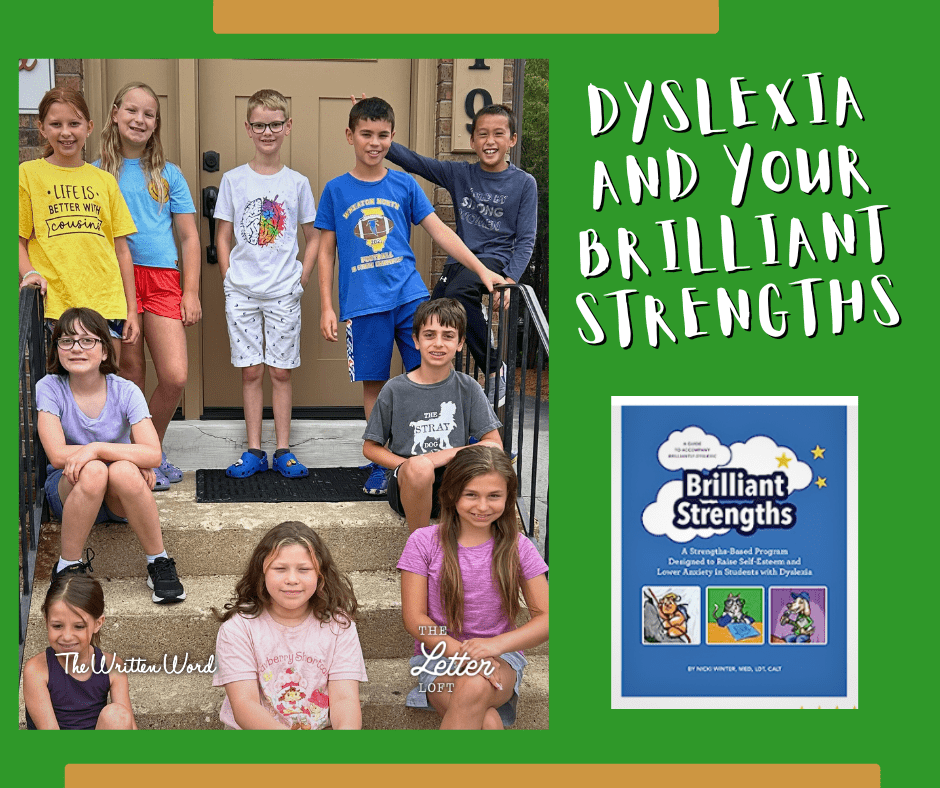 04 Aug

Youth Summer Workshop

We had an incredible group of 10 students attend our Youth Summer Workshop, "Dyslexia and Your Brilliant Strengths". We were truly amazed by them every day.

The workshop curriculum was designed by The Letter Loft and The Written Word, and it was based on the book Brilliant Strengths. The focus was on understanding what dyslexia means, how to identify and utilize strengths, and how to advocate for oneself in school. We covered all of this through engaging discussions, activities, and games.

______

ABOUT US:

Tara J. Chapman and Craig C. Chapman co-founded The Written Word Center for Dyslexia and Learning, the only center of its kind in DuPage County, Illinois. We aim to provide specialized remediation for dyslexia and other language-based learning differences. We focus on educating and supporting students, parents, and teachers in local communities.