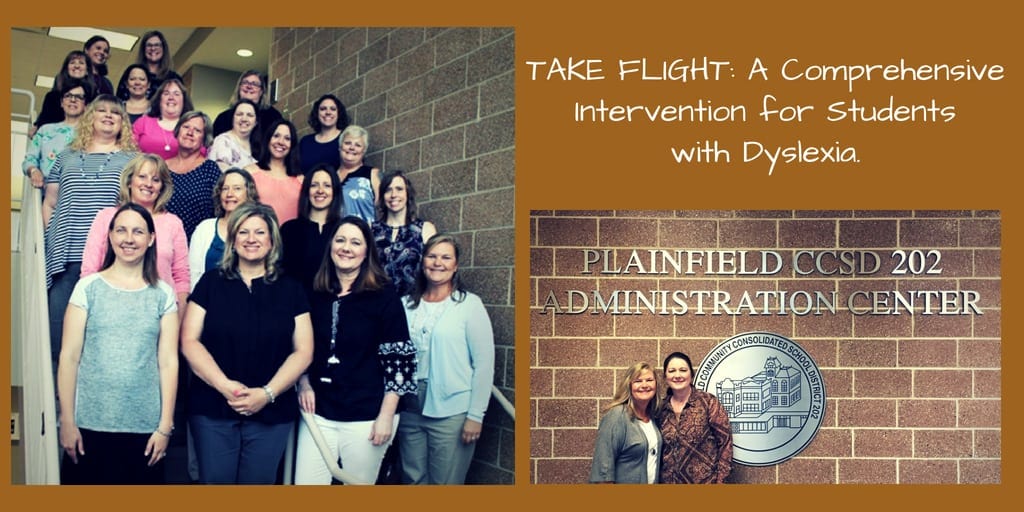 28 Jun

Reading Specialists Becoming CALTs!
Exciting News for Reading Specialists!
Reading Specialists from Plainfield Community Consolidated School District 202 just completed the Introductory Course for TAKE FLIGHT: A Comprehensive Intervention for Students with Dyslexia. These ladies are on their way to becoming Certified Academic Language Therapists (CALT)! More help for kids with dyslexia is on the way.
#TakeFlight #DyslexiaAwareness #TheWrittenWord